T-Ports specialises in innovative solutions for the export of commodities, partnering with customers and investors to use a flexible model that positions port infrastructure close to the product's origin.

Safety
is a core principle of our business


Efficiency
achieving maximum productivity
Operating Hours
Fri 13 Dec: 8.30am-4pm
Sat 14 Dec: Closed
Sun 15 Dec: Closed
Segregations
Wheat: H1, H2, APW, ASW
Barley: BAR1
Operating Hours
Fri 13 Dec: 8.30am-4pm
Sat 14 Dec: Closed
Sun 15 Dec: Closed
Segregations
Wheat: H1, H2, APW
Barley: BAR1
T-Ports Service Centre – 1800 87 67 87
 Monday to Friday: 8am-5pm
Lucky Bay is an innovative port development project on South Australia's Eyre Peninsula.
The $130 million development is South Australia's first farmer and private equity partnership port, which involved securing $96 million in private investor equity and debt.
After an expression of interest phase last year, 120 EP grain growers indicated their support for the project with 377,000 tonnes of estimated throughput. 
These growers will acquire equity in the port for ongoing throughput over the next seven years.
Lucky Bay will provide an alternative grain storage and export option which will be fully operational for the 2019-2020 grain harvest.
Tonnes of Storage capacity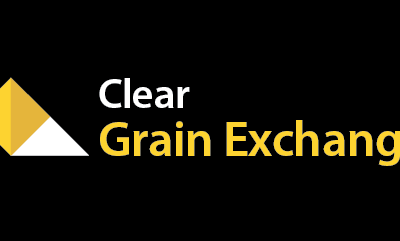 Growers who deliver to T-Ports Lock and Lucky Bay sites will be able to offer their grain at the price they want to buyers through Clear Grain Exchange.Clear Grain Exchange is an online platform allowing growers to offer their grain, at their price, in an open market...
read more
Bringing the port
to the product
We use state-of-the-art technology, an innovative business model and integration in the supply chain to create low-cost, highly efficient port infrastructure.
The T-Ports group, a port and transhipment vessel design, build, own and operating company, offers a comprehensive long-term supply chain solution, including financing, design, construction, delivery, management and operation of port and transhipment operations.
The philosophy of T-Ports is simple but powerful – to increase supply chain efficiency and reduce inherent costs to customers. This is achieved using proven state-of-the-art transhipment technology, enabling the build of shallow draft port facilities close to the relevant product/market. 
Exporting commodities all over the world
An exciting opportunity exists for seasonal workers to join the newest storage and handling project on the Eyre Peninsula. Utilising the latest in automation and technology, T-Ports' Lock and Lucky Bay bunker sites will be open to receive grain from October 2019.
T-Ports is offering seasonal harvest workers a great team environment, above-award and industry rates, assistance with coordinating accommodation, training and PPE.
To be considered for casual employment with us during harvest, you'll need to:
Be available to commence work with us from September through to December
Be an Australian citizen or permanent resident, New Zealand citizen or hold a valid work visa
Be capable and willing to work in an outdoor and shift work environment
Be willing to undergo a company paid pre employment medical and drug screen
Previous grain/cotton harvest/storage & handling experience is preferred but not essential
Have a sense of enthusiasm, enjoyment and strive to offer a high level of customer service