T-Ports expands its operations to the Yorke Peninsula, with construction on a port at Wallaroo now underway. The development signals a shift in grain exports for Yorke Peninsula and Mid North growers.

Silos at port
Silos at the port site have approx 20,500 tonnes of grain storage

Eight bunkers
A bunker site with up to 340,000 tonnes of grain storage.

Transhipment vessel
Using the MV Lucky Eyre together with Eyre Peninsula export operations to create efficiencies
T-Ports specialises in innovative solutions for the export of commodities, partnering with customers and investors to use a flexible model that positions port infrastructure close to the product's origin.
Tonnes of storage at port
tonnes of storage at bunker site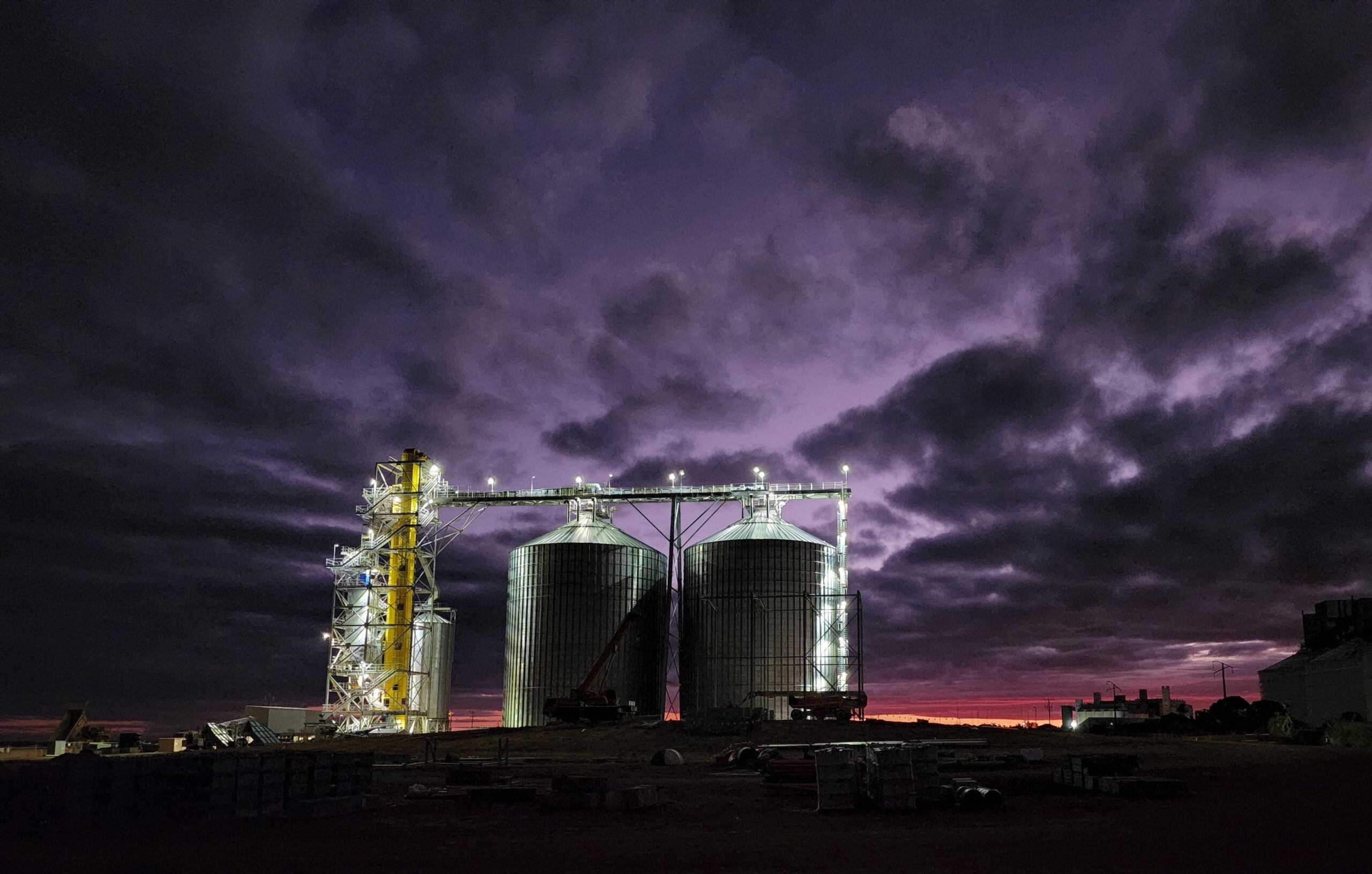 The grain export facility will feature steel silos with 20,500 tonnes of grain capacity and a 500 metre rock causeway with grain conveyed to a ship loader for loading onto the transhipment vessel. A bunker site will feature six bunkers with a total of 340,000 tonnes of grain capacity.
There are efficiencies and cost savings in building this port on the opposite side of the Spencer Gulf to Lucky Bay as we will utilise the same transhipment vessel, MV Lucky Eyre.