Come and join the close-knit T-Ports team, where people are our greatest asset and the key to our success.
We pride ourselves on exemplary customer service and a focus on safety, innovation, and integrity.
We bring ports closer to product origins to provide innovative solutions for Australia's export commodities, all by working closely with local customers and with investors.
We're looking for staff with a can-do attitude for a range of full-time, part-time, and seasonal roles.
Join us to help bring in the 2021-22 harvest on beautiful Eyre Peninsula.
You will work with our close-knit team at Lock, Kimba or Lucky Bay in partnership with local producers, businesses, and communities.
Roles are available in three broad areas: general labour, grain sampling, and Authorised Officer roles.
You may be eligible for up to $6000 in relocation assistance under the Australian Government's AgMove program.
About T-Ports:
We have bunker storage sites at Lock, Kimba and Lucky Bay with 500,000 tonnes of capacity, steel silos at port with 24,000 tonnes of storage, port receival and loading facilities, and a bespoke transhipment vessel, the MV Lucky Eyre, with a capacity of 3,500 tonnes.
T-Ports is offering seasonal harvest workers a great team environment and above-award and industry rates. We will provide training and PPE and help you to find accommodation.
About you
To be considered for casual employment with us during harvest, you'll need to:
B

e available to work with us from September to January 2021-22

Be an Australian citizen or permanent resident, New Zealand citizen or hold a valid work visa

Be capable and willing to work in an outdoor and shift work environment

Be willing to undergo a company paid pre- employment medical and drug screen

Previous grain/cotton harvest/storage & handling experience is preferred but not essential

Be enthusiastic, enjoy your work and strive to offer a high level of customer service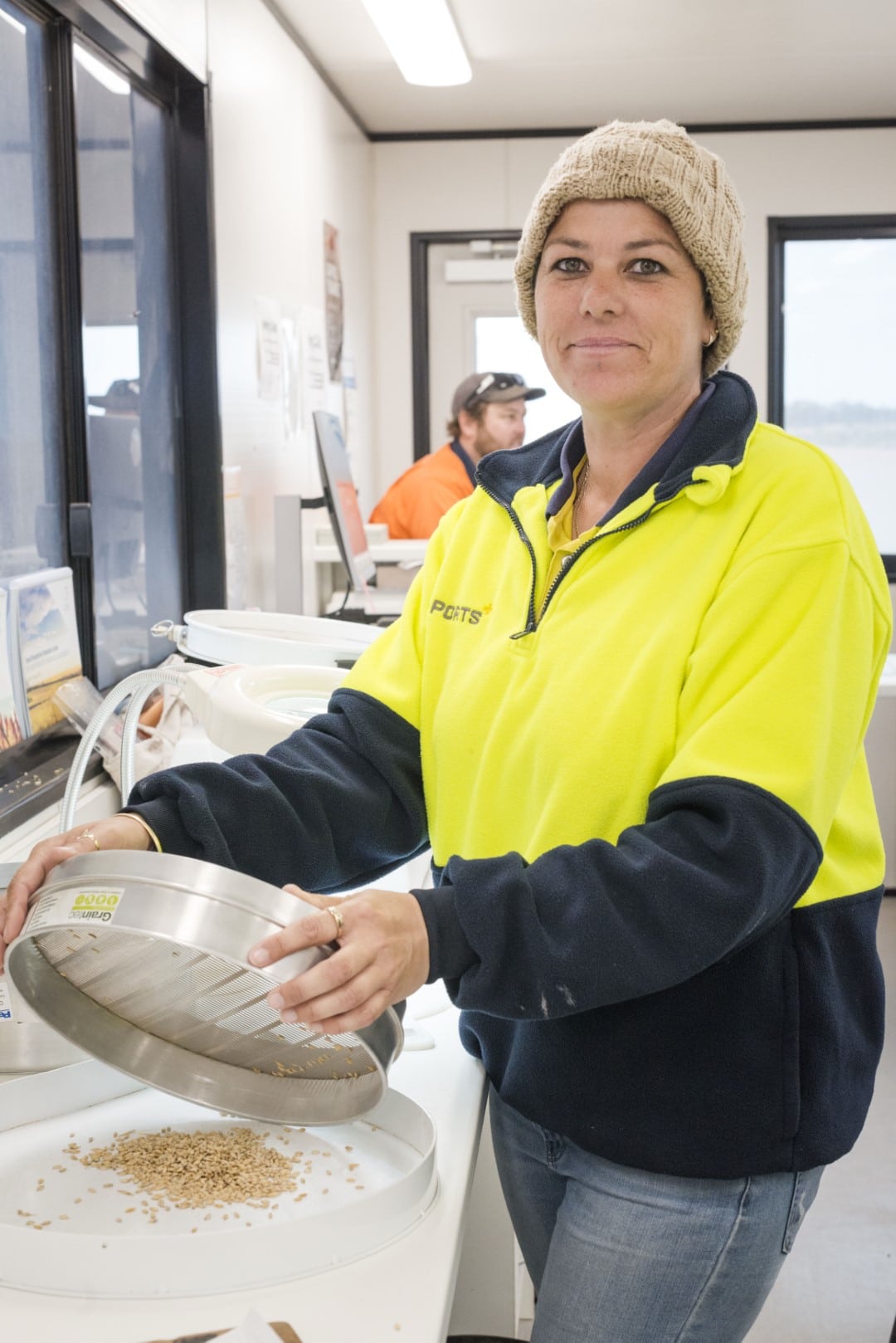 Step 2
Interview
(phone, online or in-person)
Step 2
Interview
(phone, online or in-person)
Government assistance to relocate
Under the Australian Government's AgMove program, you could be eligible for relocation assistance of up to $6000 to work with T-Ports on Eyre Peninsula for the 2021-22 harvest. Your Harvest Trail Services (HTS) provider will check your eligibility and discuss the amount of relocation assistance that may be available to you.
For general inquiries about AgMove, call the National Customer Service Line on 1800 805 260 or visit the AgMove Relocation Assistance web page. 
To be eligible for AgMove you must:
be an Australian citizen or permanent resident

have a right to work in Australia (including Working Holiday Makers and international students)

be at least 18 years of age, or if you are relocating to take up a job after 5 May 2021 and have graduated from Year 12, 17-years of age

relocate within Australia to a regional, remote or Harvest Area that is at least 90 minutes from your current place of residence

take up a short term agricultural work including harvest work that is confirmed by a Harvest Trail Services provider or the Harvest Trail Information Service.
About the work
Harvest employment will run from October 2021 to January 2022, depending on seasonal conditions.