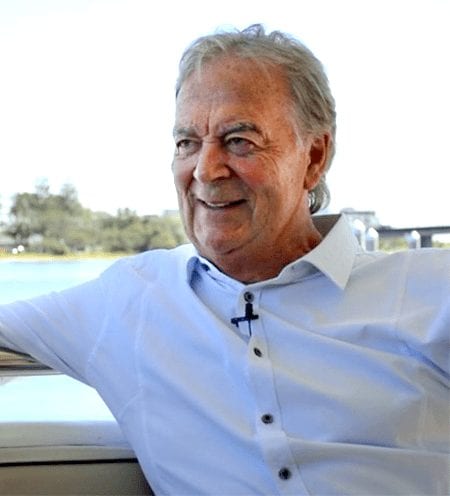 Stuart has been Chairman of Sea Transport Corporation since its inception in 1976. Stuart has been the principal consultant and tactician for numerous large successful projects. These included the establishment of Fiji's Inter Island Roro Ferry Service, the profitable Kangaroo Island Ferry Service in South Australia, Peninsula Searoad Transport in Victoria, Bahamas Searoad, Sea SA and the MacArthur River Lead Zinc Project, which used an innovative self-discharging bulk carrier design to establish a viable remote lead zinc mine.
Stuart is a fellow of the Royal Institution of Naval Architects and has written numerous nautical publications and papers. He has a long list of awards including the ICHCA Annual Award 1996, Seatrade Award 1997 (London), Cruise and Ferry Award 2003 (London), AUSMEPA Marine Environment Award 2006 (Sydney) and the Institute of Export – Export Hero of the Year 2008 (Australia).
Stuart holds a Masters of Philosophy (Naval Architecture) from Strathclyde University, Scotland, and was awarded an honorary doctorate in science from Strathclyde in 2014 for his services to the maritime Industry.