The transhipment vessel the MV Lucky Eyre has arrived at Lucky Bay.

The vessel will undertake additional Australian tests and checks and commissioning over coming weeks.

Commissioning is a multi-step process which tests all equipment. The first stage – dry commissioning – is where systems are run through without any grain. The second stage is a wet commissioning, which involves grain being run through the system. The third stage is performance testing where the equipment is tested at its full designed capacity.

It is essential to undertake the full commissioning process to ensure the system operates as per the design.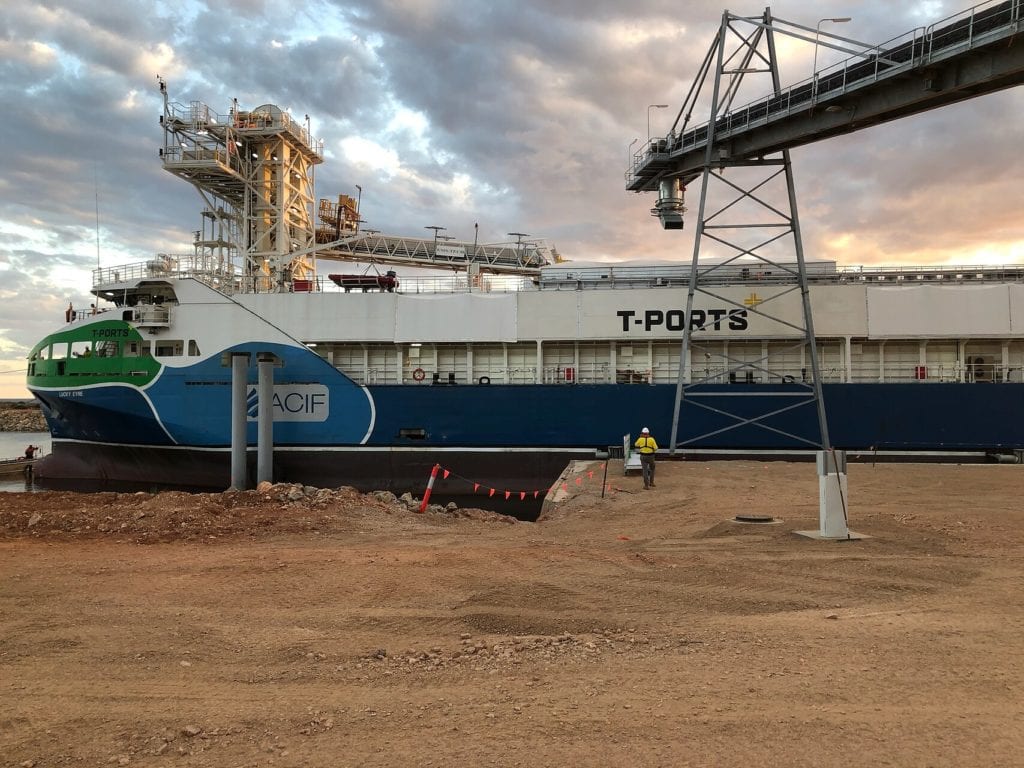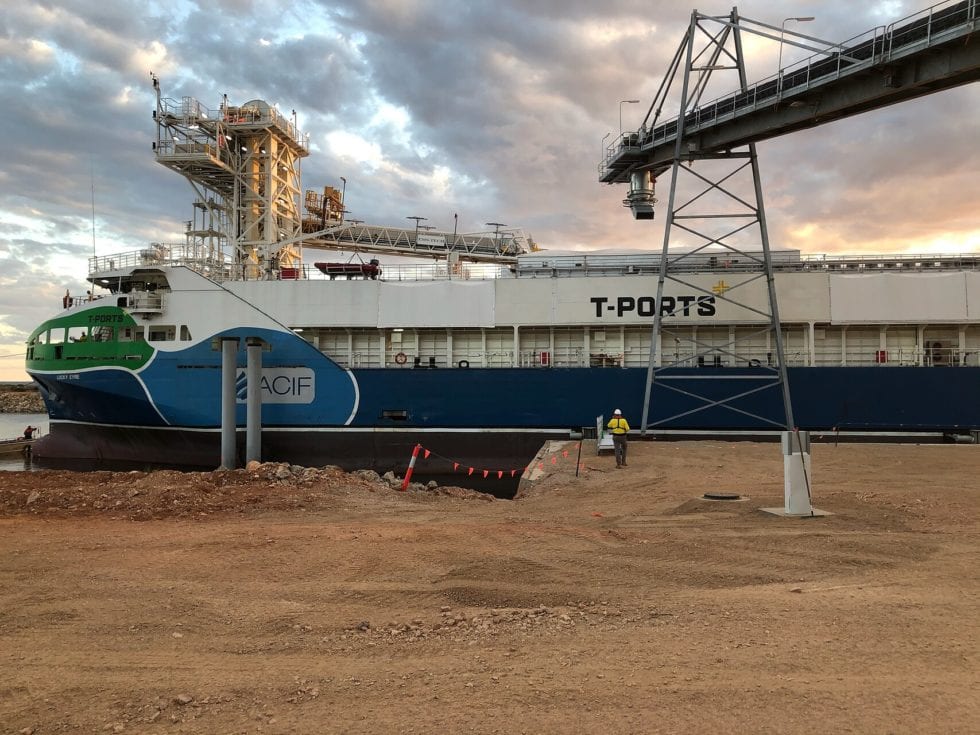 The silos have been commissioned with grain received last week, however, the ship loading conveyor and transhipment vessel itself require this commissioning process to be undertaken. Barley and wheat will both be tested on the equipment through this wet commissioning stage, with grain to be loaded for ADM during this process.

The MV Lucky Eyre will load grain from the port and transfer it to an ocean-going vessel – up to Panamax size – waiting in deeper water five nautical miles out at sea.

Safety is one of the core principles of the T-Ports business and ensuring employees, contractors and the general public remain safe is our primary objective. Due to this commitment, there will be no site visits or access granted to Lucky Bay port during the commissioning phase.

We are planning to host an opening event in April which will provide an opportunity to view the port and transhipment vessel.